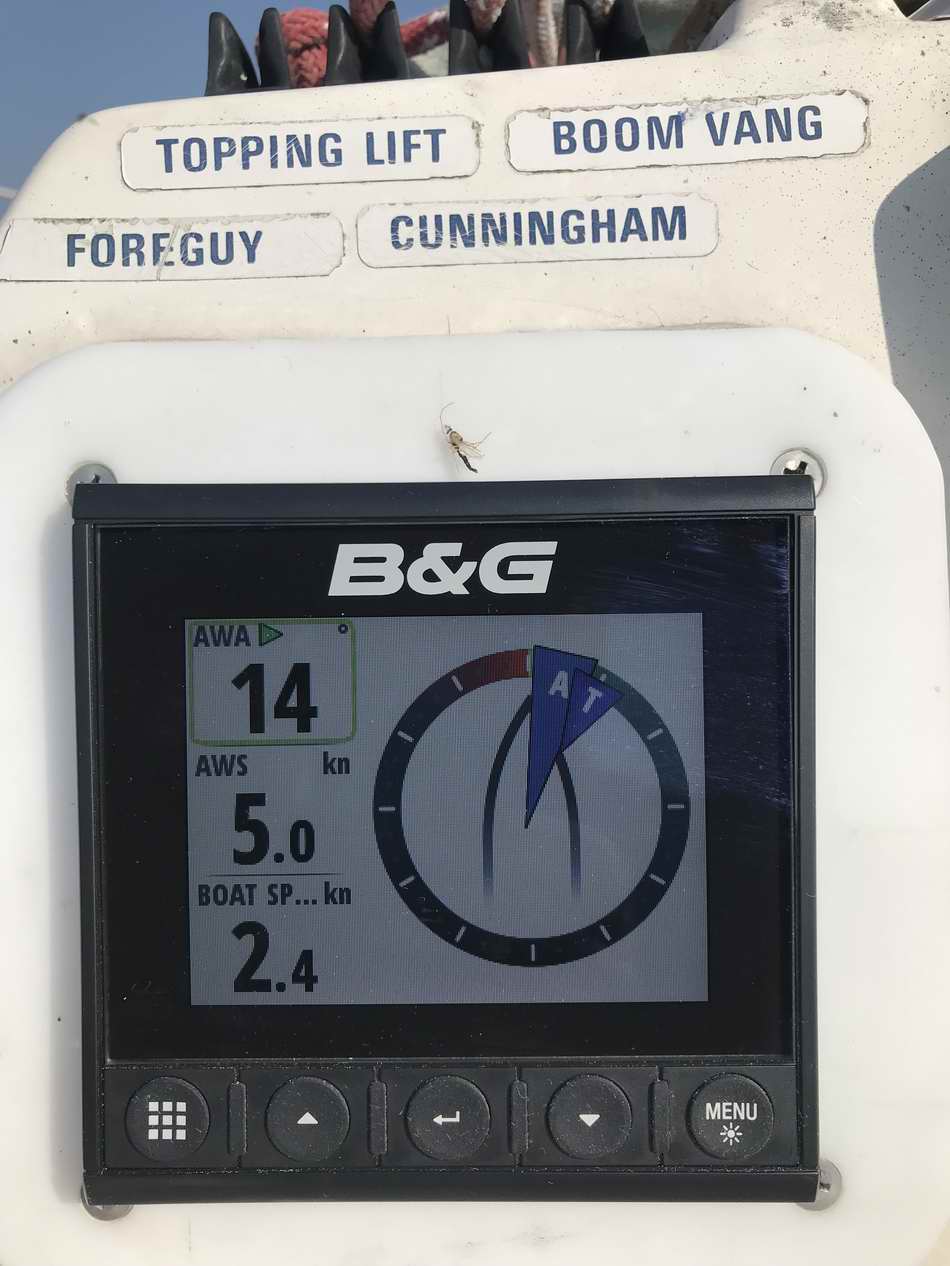 Ron installed the display on a UHMW backing board as a technique for sealing a previous instrument hole. The display is bright and easy to read, even with direct sunlight on it as shown here. Depressing the function switch on the left changes the operating mode to suit an immediate requirement. The data shown on each screen is configurable to suit the user and the requirements of the sailing area. The mosquito was not part of the installation package!

MASTHEAD WIND SENSOR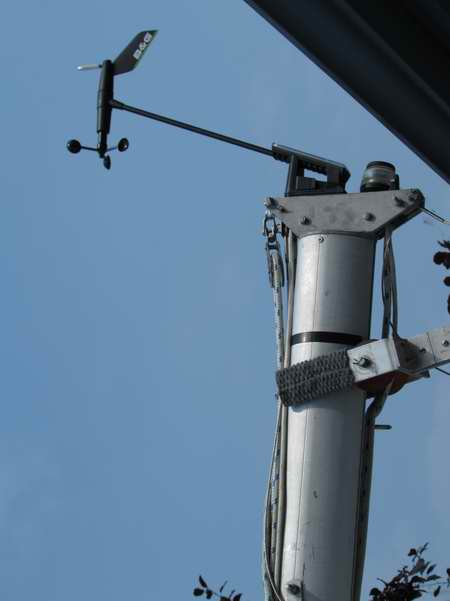 This is Ron's first year of sailing with the Triton2, so he thought the Windex wasn't required and didn't install it. With the wind pointer ahead of the mast it is out of sight from the helmsman. Old habits die hard, so next year it will go back on the mast as back up. The masthead wind sensor is solar powered and the battery can function for about 2 days in cloudy weather. It communicates with the display via the blue tooth transceiver you see at right.

BLUE TOOTH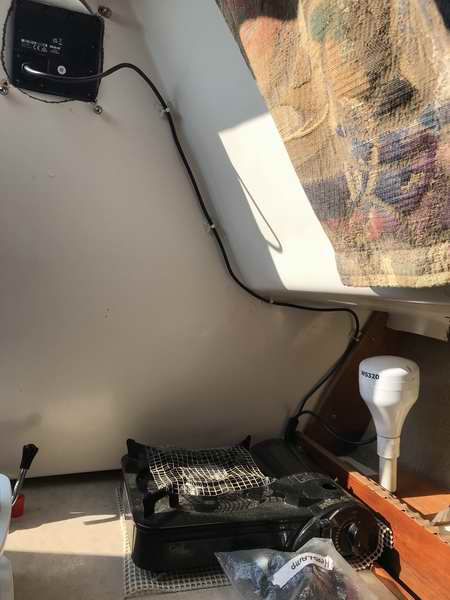 Ron installed the Blue Tooth transceiver out of the way on the port side of the galley where it is within cable length of the display and power wiring to the battery. We tested the Blue Tooth at installation time to have an operating range of ~100'. This was done to dispel any fears of marginal communications to the masthead wind sensor. Logic "pairing" to the display is retained during power off for winter storage. Bonus.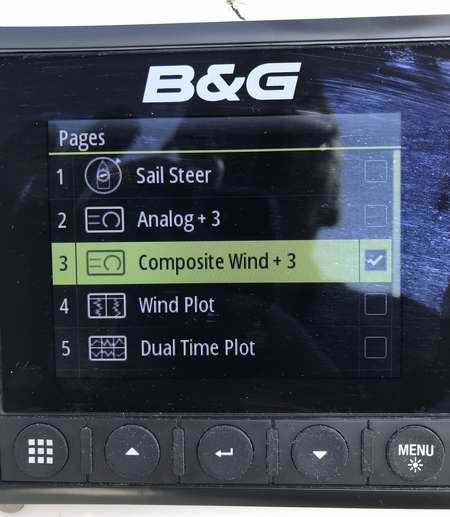 The functions the B&G Triton2 can perform shown at left. The Self Steer requires additional hardware. Unfortunately we did not have wind to show them operational.
Speed, depth and water temperature are measured by the Triducer sensors shown below.