Destiny is a Clark Limited Edition hull with a distinct colours scheme plus a few extra features; painted spar and trim package.
Destiny was in pretty bad shape when I bought her in 2017. It was my intentions all along to do a complete tear down and rebuild. For that reason she was in the shop all winter and spring. Everything was stripped off, about half was replaced and the other half was cleaned, polished and rebuilt. As of this writing the job is about half done and the interior is next.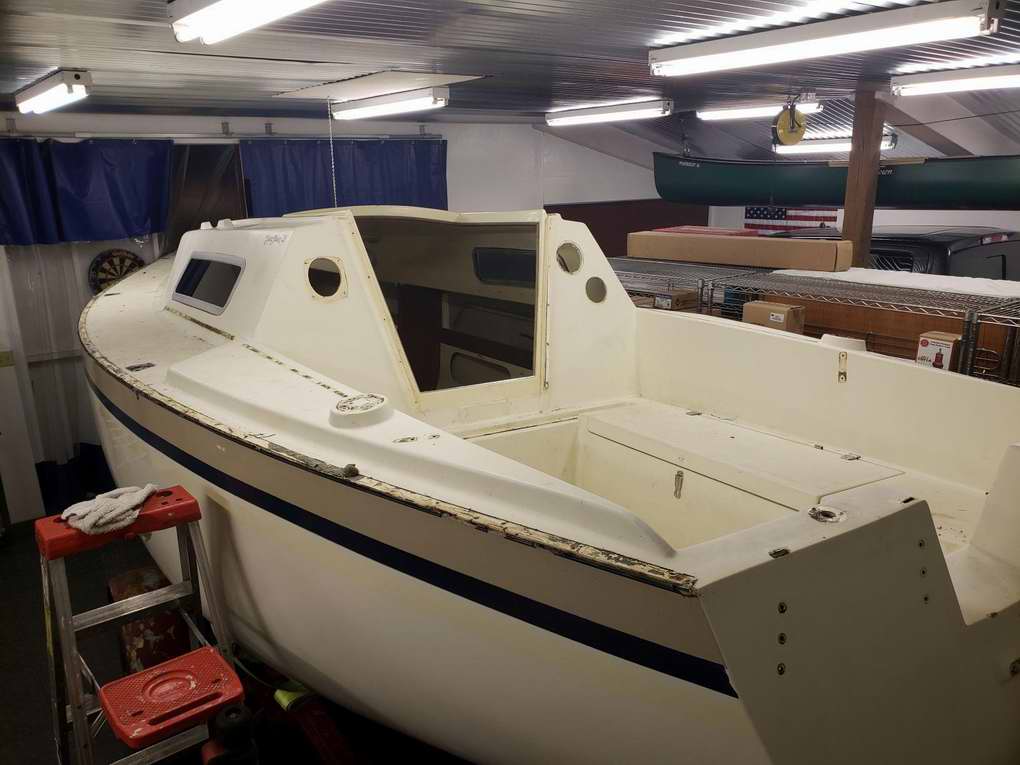 A new coat of non-skid was applied to the deck.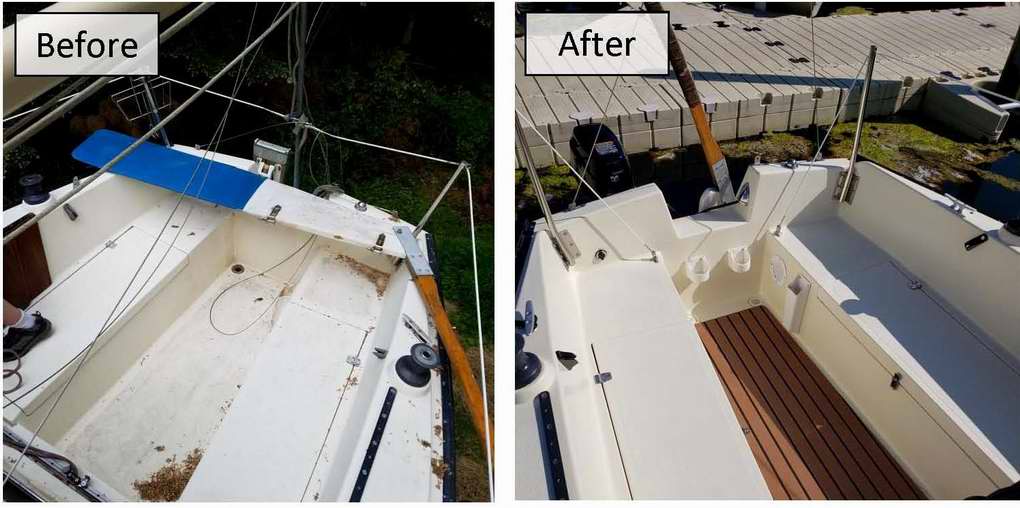 Found this convenient place for a local chart.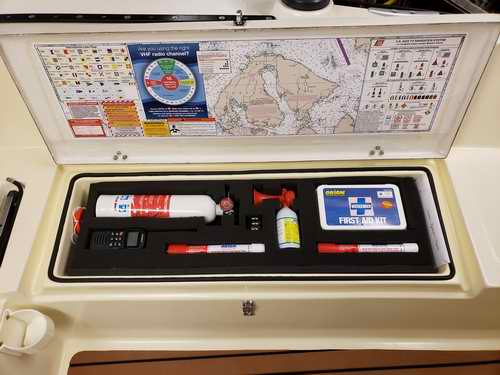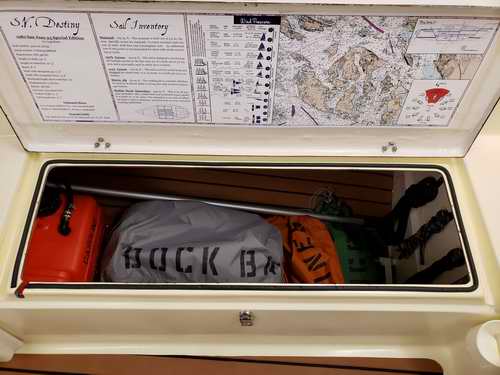 This Raymarine chart plotter, small as it is, is more useful than the compass. It is a Raymarine Dragonfly 5 Pro which might be discontinued. The plotter works well, has low power drain and is super easy to see in bright sunlight. It came with base charts and an SD card can be used to update them from Navionics, if desired.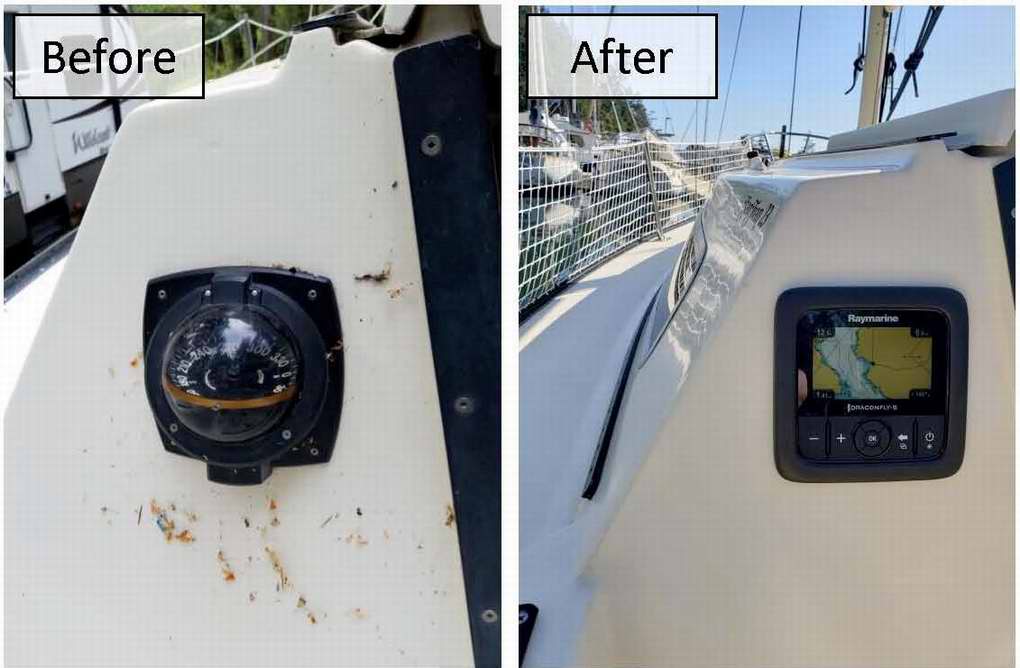 Painted spars. The old paint was stripped to bare aluminum, then primed and repainted.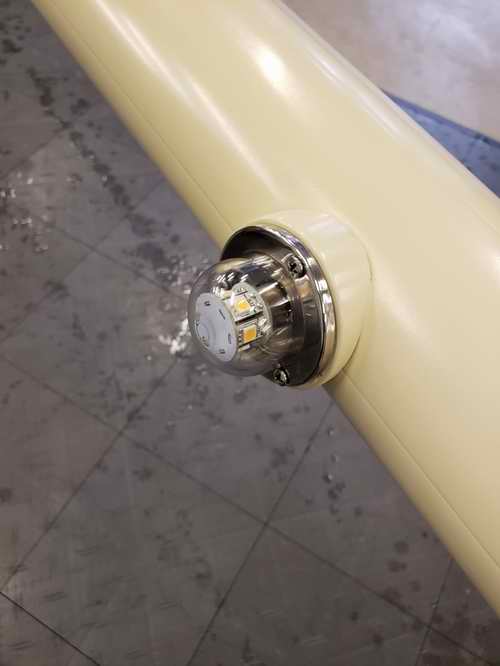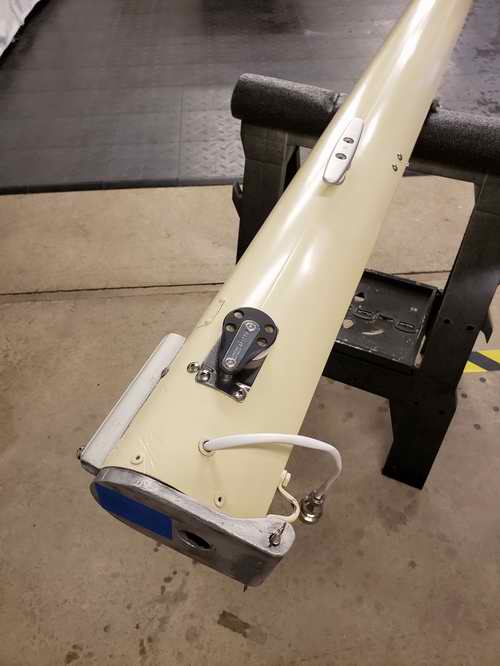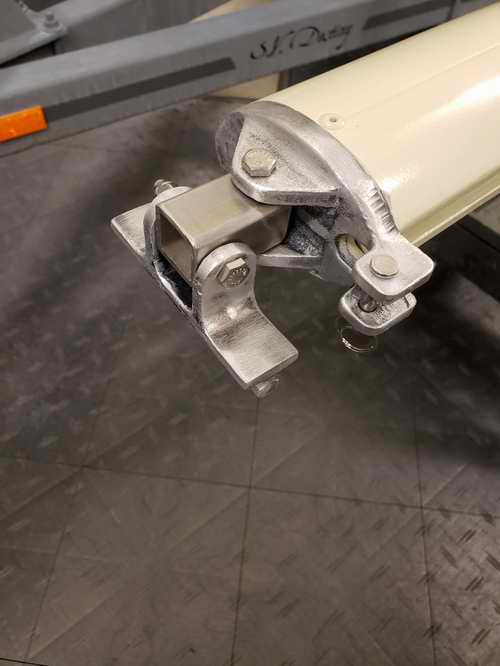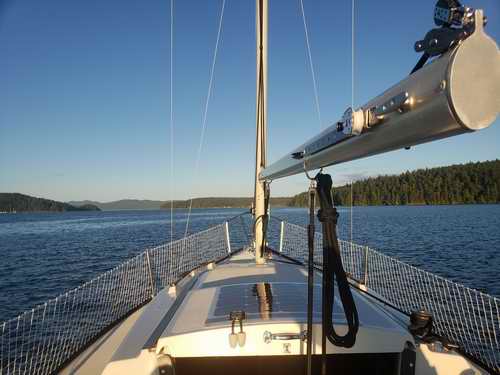 New non-skid.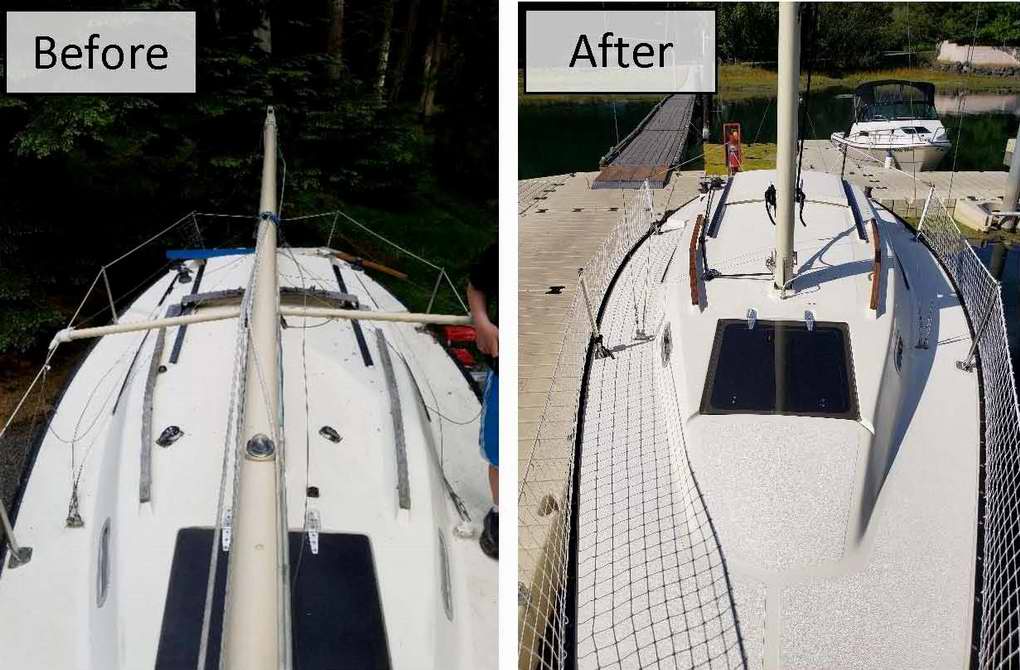 And finally back in the water.

While the boat was in the water I tackled the trailer. I got tired of looking at it on the way to the beer store.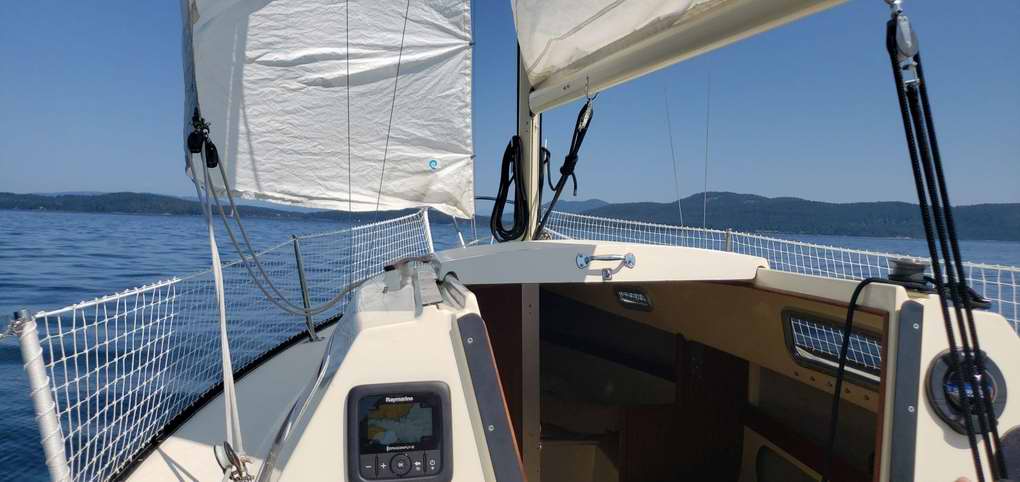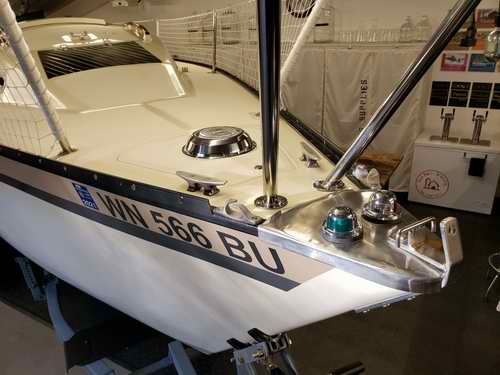 To date I have spent about as much money refurbishing as what the boat originally cost in 1980.
Destiny was pulled out of the water at the end of season and is back in the shop to refurbish the interior.
For electrical upgrades go to Tech Tip E18.