UPDATED, 2023-01-30
A - TRAILER (towing & storage)
B - HULL 1 (structural integrity)
D - OUTBOARD 2 (push required)
E - ELECTRICAL 2 (& electronics)
F - RIGGING 1 (standing & running)
H - SPECS, HANDLING 1 (lots of no's)
J - HOW TO (related techniques)
P - PROJECTS, JOBS & PHOTOS. (How others pursue their projects & those I work on)
______ Contact me _______

sailors have cruised through the San Juan 23 web site since the first Tech Tip (B01) was published May 26, 1999. Chuck started this web site a few years earlier and has since crossed the bar. From Chuck and myself, enjoy.
Take care of your thoughts when you're alone.
Take care of your words when you're with people.
Tell me and I forget.
Teach me and I remember.
Involve me and I learn.
Benjamin Franklin
Don't worry about getting older
You're still gonna do dumb stuff,
only slower.
One dark night I remembered an old promise to my son. So I scrounged batteries at the club party and hung the Christmas lights on the life lines. I had quite a time programming all 4 strings to the same pattern as they had a mind of their own! For you Chad.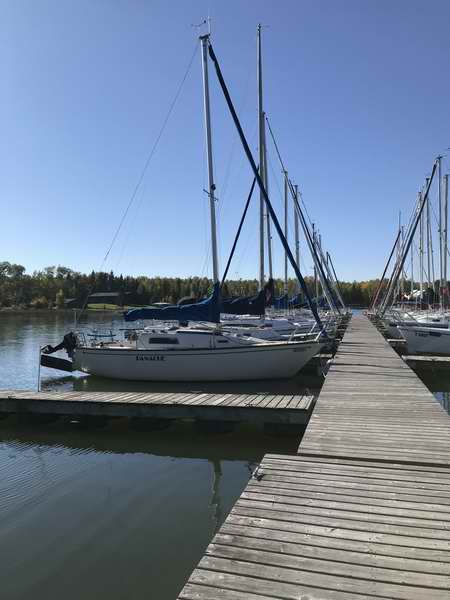 I'm waiting for updates from a busy globe traveling guy to complete Tech Tips B11a and F38.
THOUGHTS of the DAY
If I waited till I had all my ducks in a row,
I'd never get across the street.
Sometimes you just have to pick up your stuff
and make a run for it.
(This describes some of my jobs for Panache!)

To succeed in boat repair, you need 3 things:
A backbone, a wishbone and a funny bone.
(A funny bone really helps when the thingy doesn't work!)
REALLY USEFUL STUFF!
_________________
Join the Distribution List
and or Skipper List
View SJ23 Google Group
(requires Google Password)
_________________
Mooring Design for a Pocket Cruiser
San Juan History.
SJ23s For Sale / Buy
Buying a SJ23? Then read FAQs and reviews from 1986 &,2013.
Choosing the Right Boat.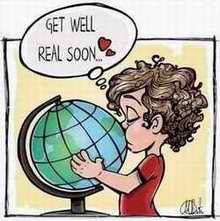 With winter here it looks like we are going into a 7th wave of the COVID pandemic. Doctors are again recommending wearing a mask in a public building. Thankfully the majority of people are vaccinated and it is going much better than the brutal first waves. "Hopefully I can soon end my oath to solitude with the pestilence leaving the land."
I'm keeping my mask handy.